Gold multi chain toggle bracelet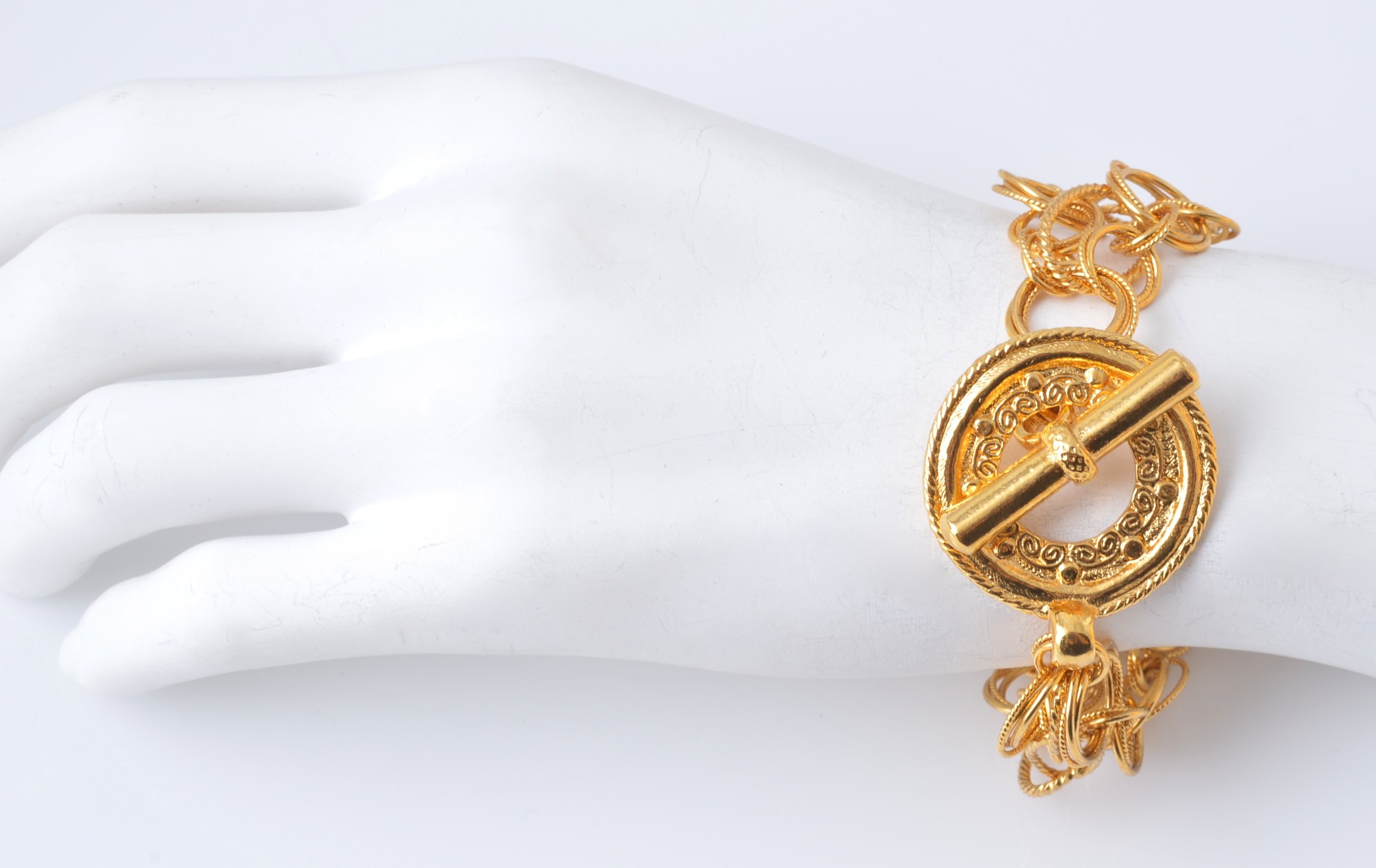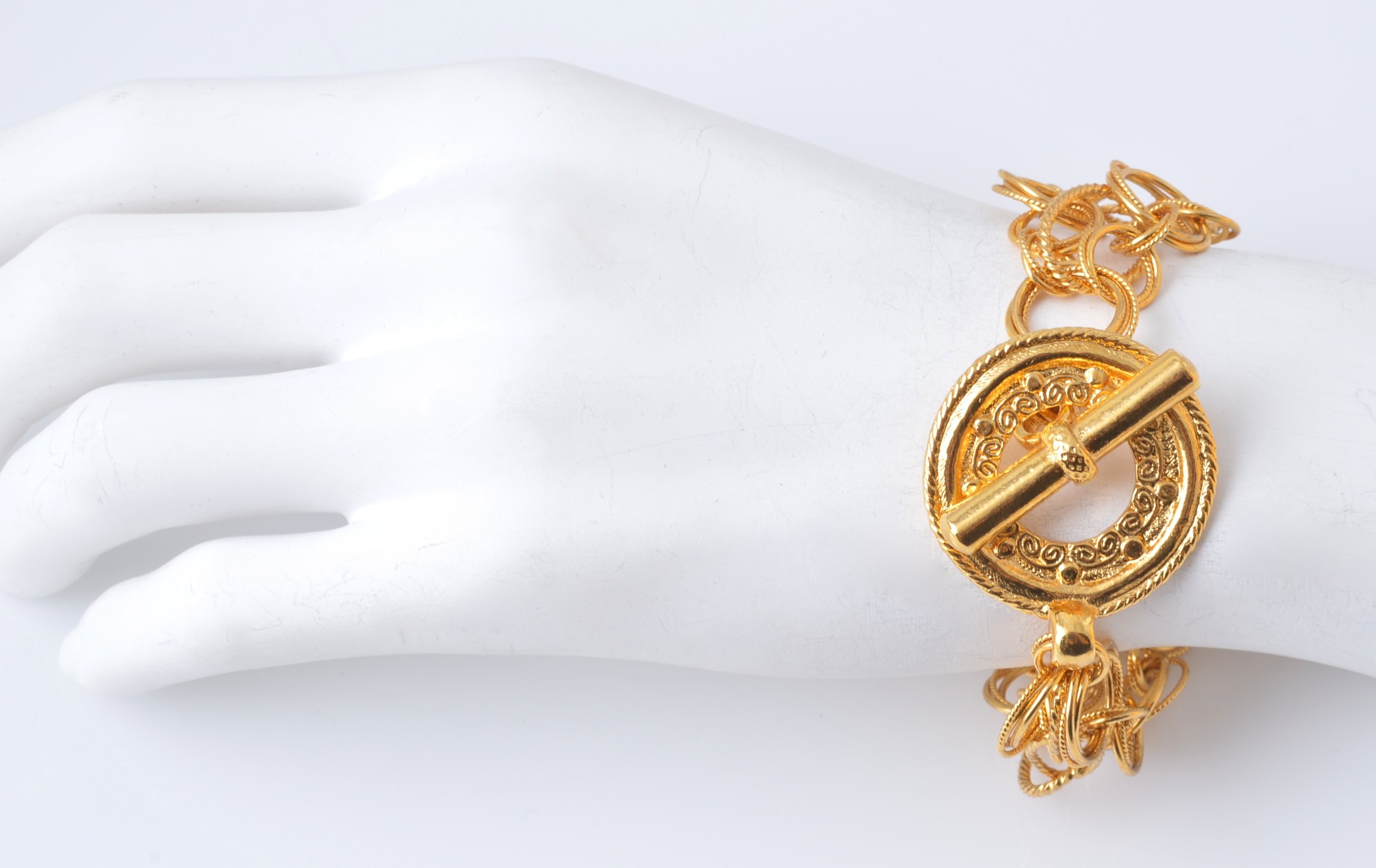 sold out
Gold multi chain toggle bracelet
24 Karat gold plated brass chain with toggle closure bracelet. bracelet measures 8" in length.
24 karat gold plated
Hand crafted in NYC
Item usually ships 2-3 days from order placed
If item is sold out and you are interested in purchasing, please email item description or picture , we can usually make items in 1 week.