Botswana agate button ear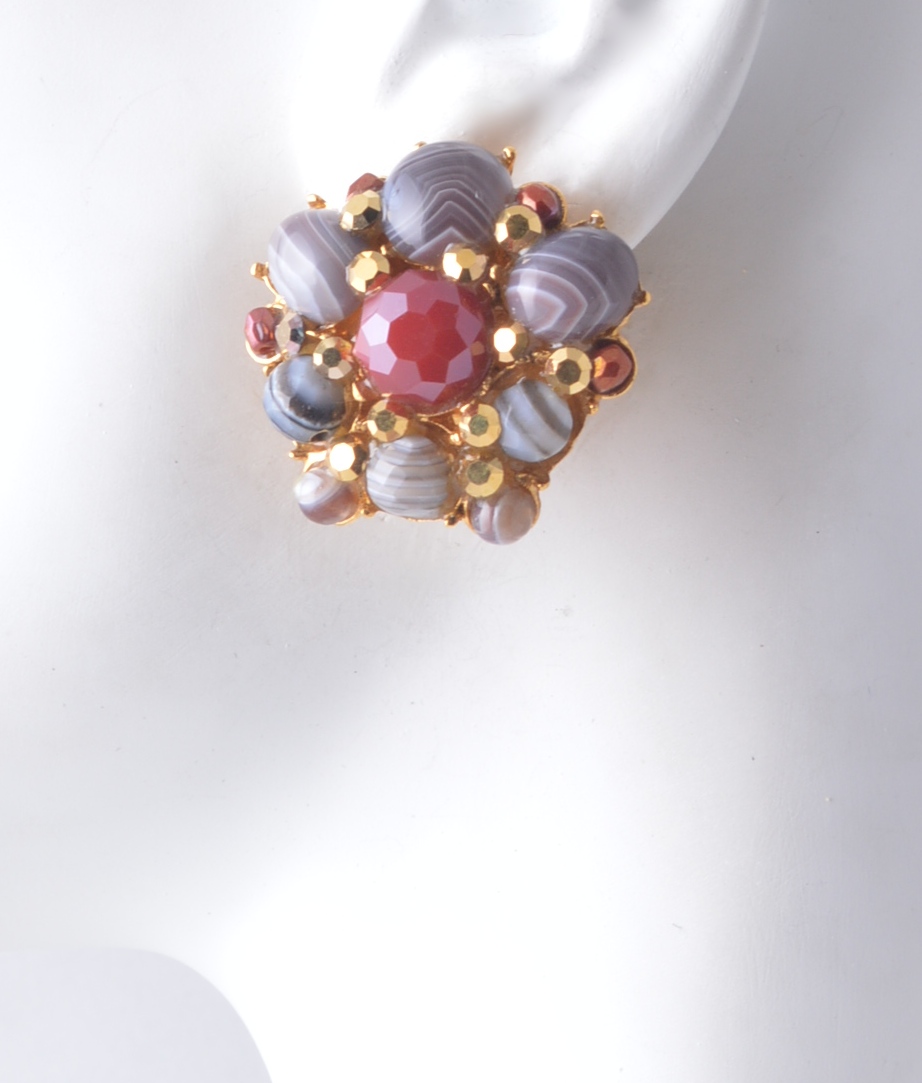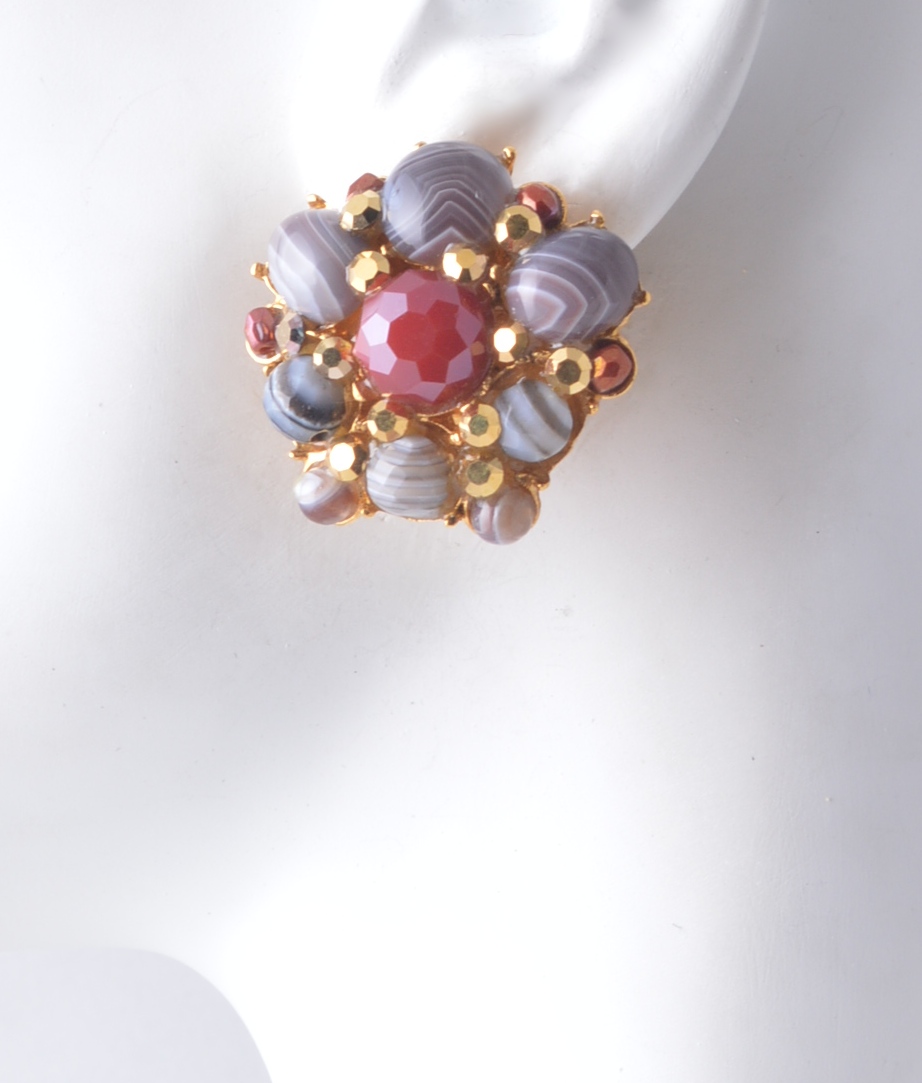 Botswana agate button ear
24 Karat gold plated clip earring with grey Botswana agate cabochons, red facetted glass and gold Austrian crystal stones . Earring is approximately 1" round .
karat gold plated

Hand crafted in NYC

Item usually ships 2-3 days from order placed

If item is sold out and you are interested in purchasing, please email item description or picture , we can usually make items in 1 week.