Gold 3 row baguette red and black diamond stone bracelet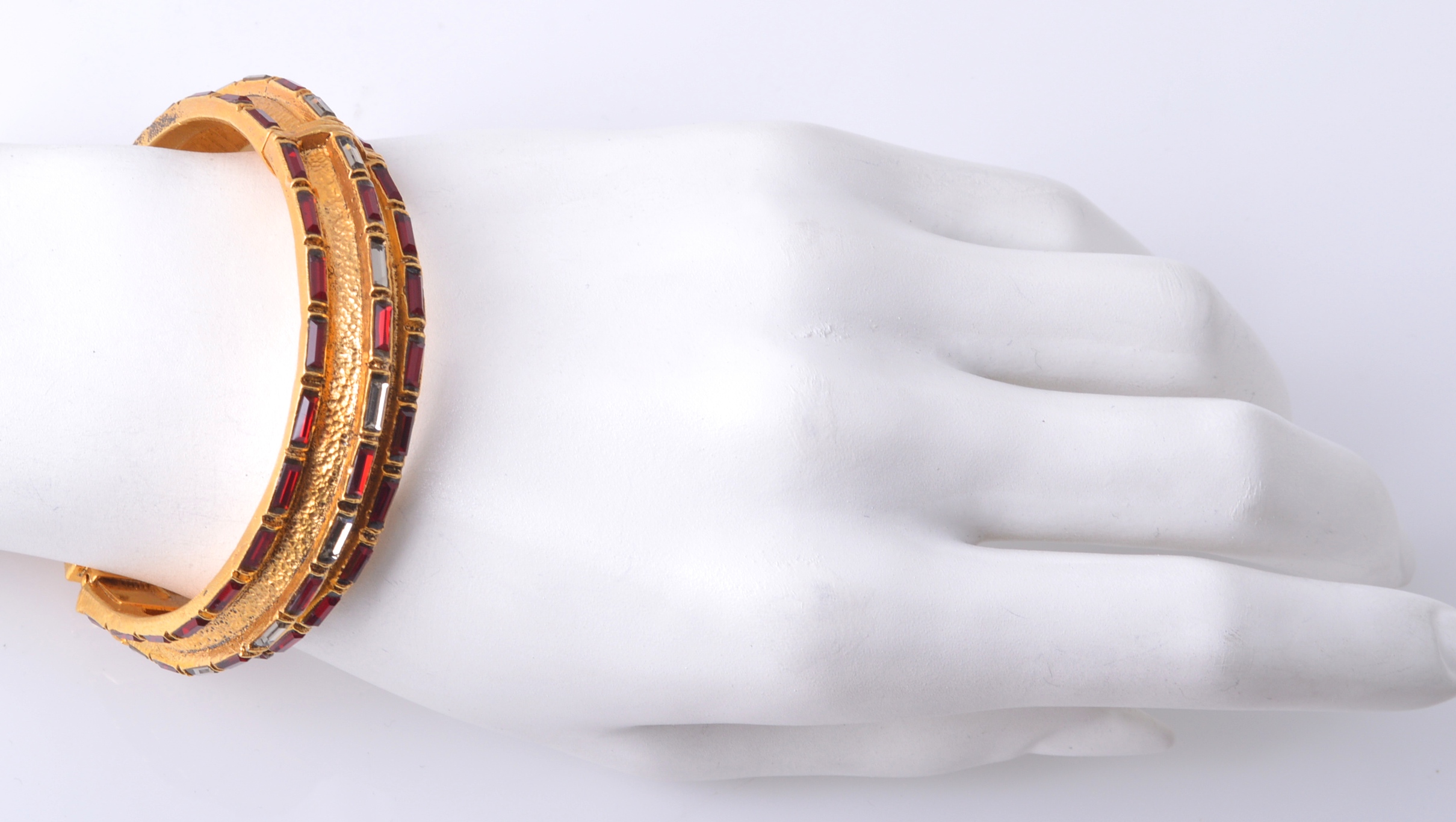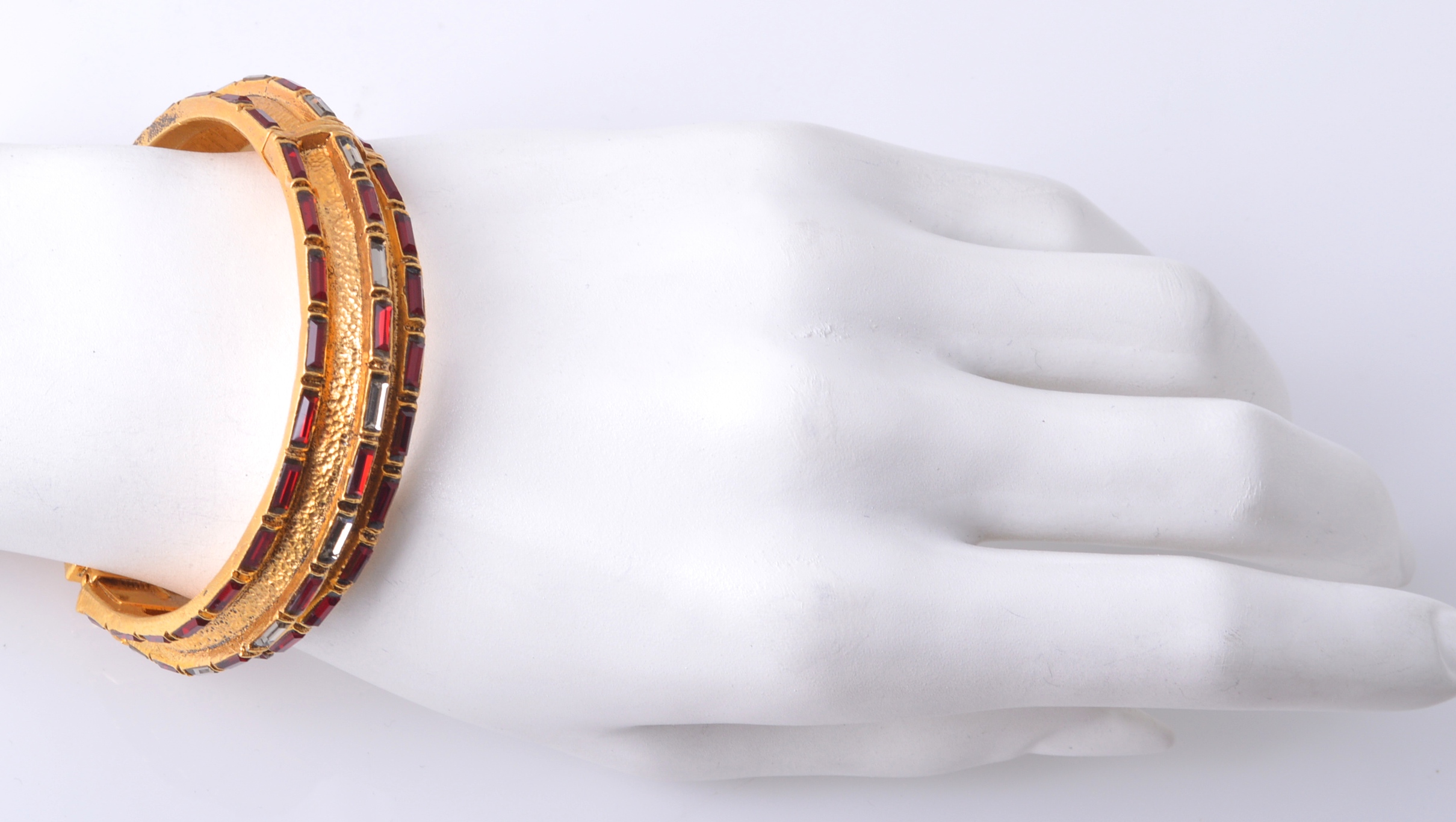 Gold 3 row baguette red and black diamond stone bracelet
Pre-order for fall, can ship in approximately 1 week from order placed.
24 Karat gold plated hinged bracelet with magnet closure with 3 rows of crystals stones in colors of red and black diamond ( grey crystal ) stones. Bracelet is approximately 2.5" wide in diameter.
Hand crafted in NYC

If item is sold out and you are interested in purchasing, please email item description or picture , we can usually remake items to restock in 1-2 weeks.