Lavender,turquoise, red jasper drop earring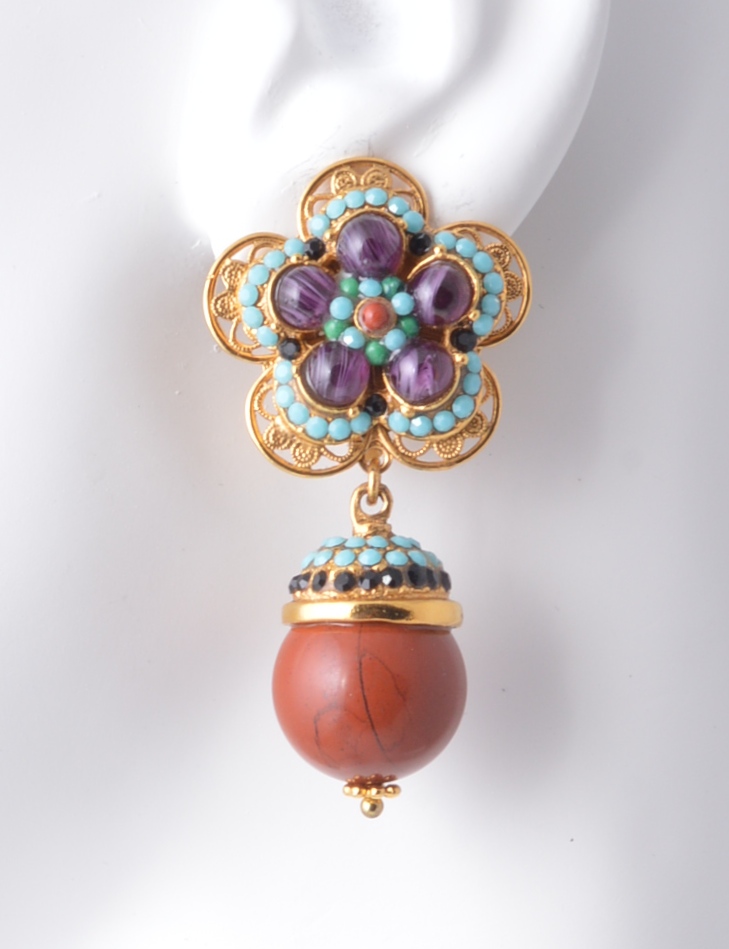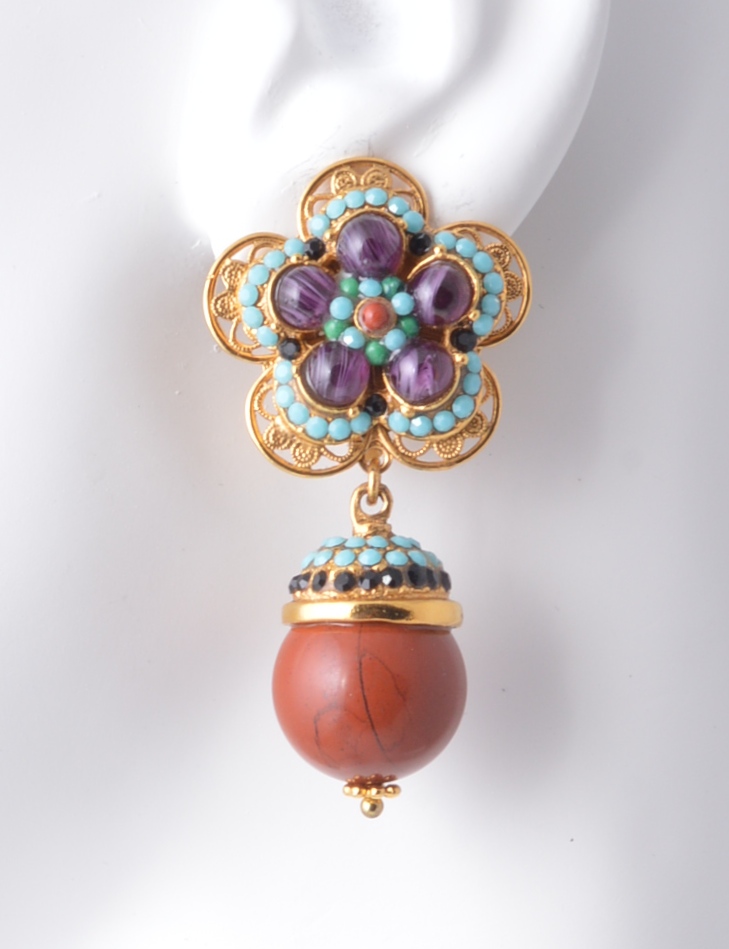 Lavender,turquoise, red jasper drop earring
Pre-order for fall, can ship in approximately 1 week from order placed.
An unexpected mix of colors , this earring has amethyst glass cabochons with accents of turquoise and black jet Austrian crystals and red jasper bead drop on 24 Karat gold plated clip earring . Earring is approximately 2.3/4"L X 1" W.
Hand crafted in NYC

If item is sold out and you are interested in purchasing, please email item description or picture , we can usually make items in 1 week.