Lavender, turquoise, green, golden twist bracelet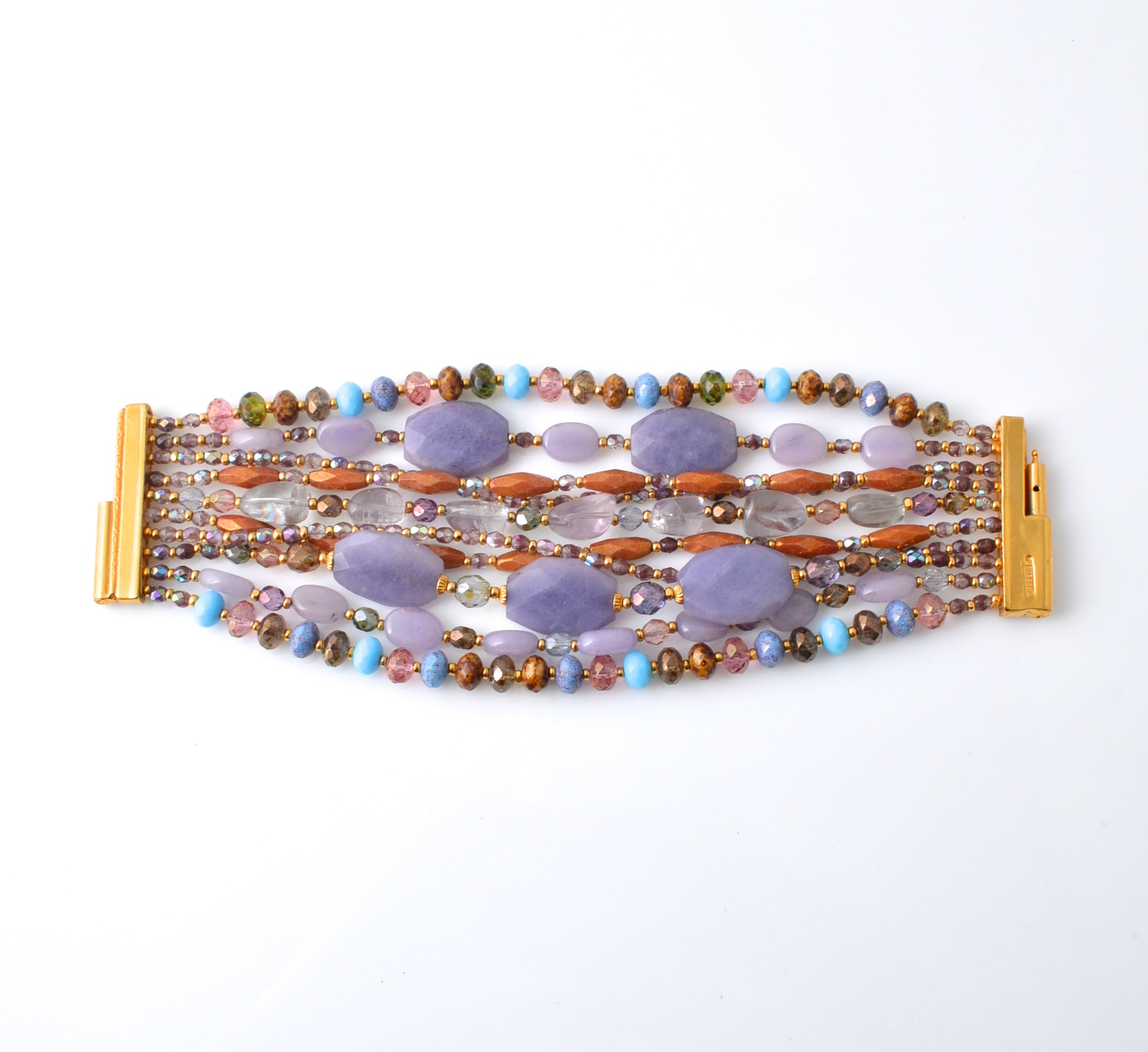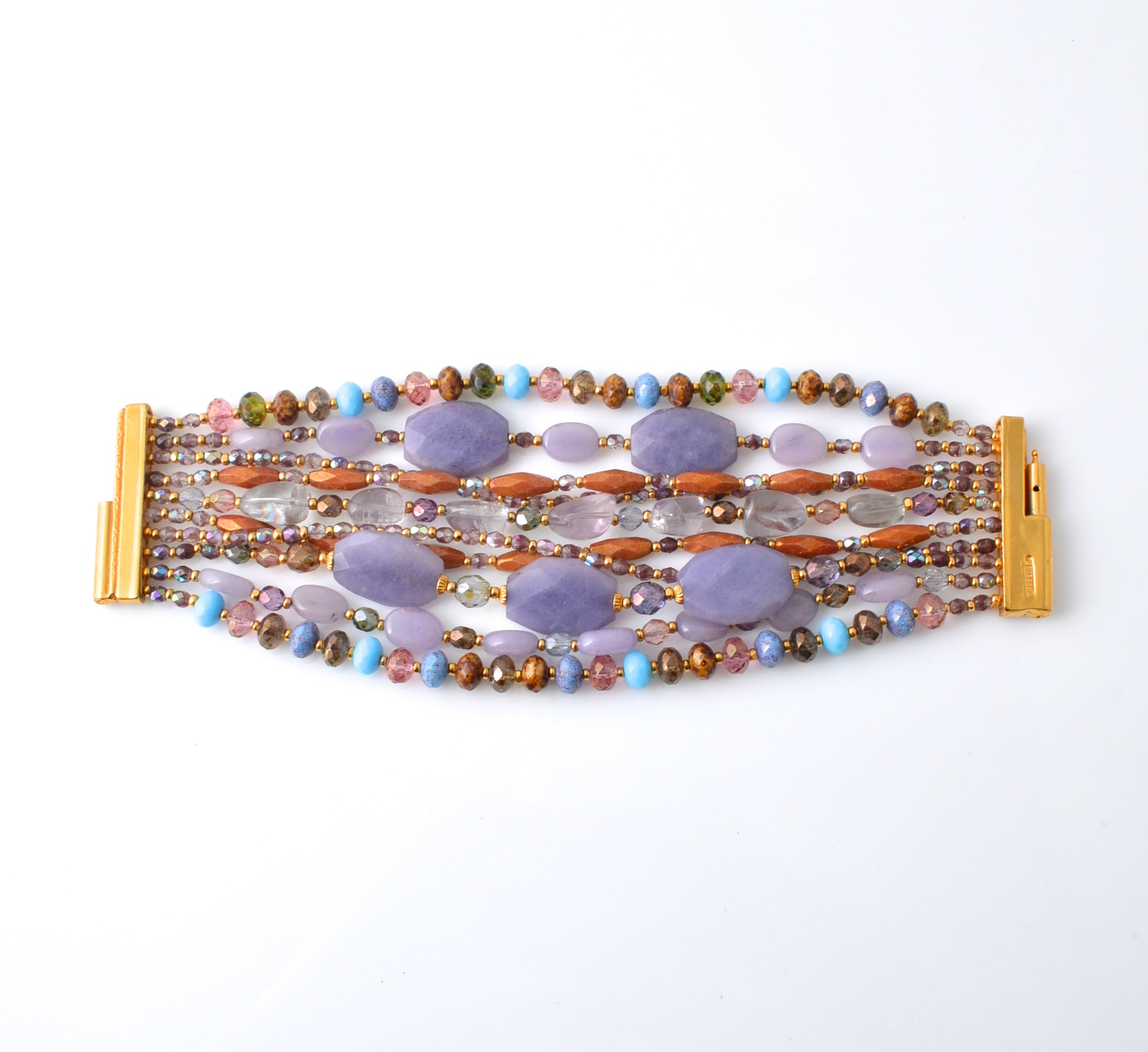 sale
Lavender, turquoise, green, golden twist bracelet
Chunky twist bracelet made of lavender dyed agate beads, amethyst beads, Czechoslovakian metallic gold, olive green and turquoise glass beads.
Bracelet is approximately 8.75" in length and 2.5" wide, but is worn twisted so inside circumference is 7.25". Fits a 7" wrist comfortably.
Showroom Sample - original one of a kind, cannot be reproduced due to material availability.