Red and light coral necklace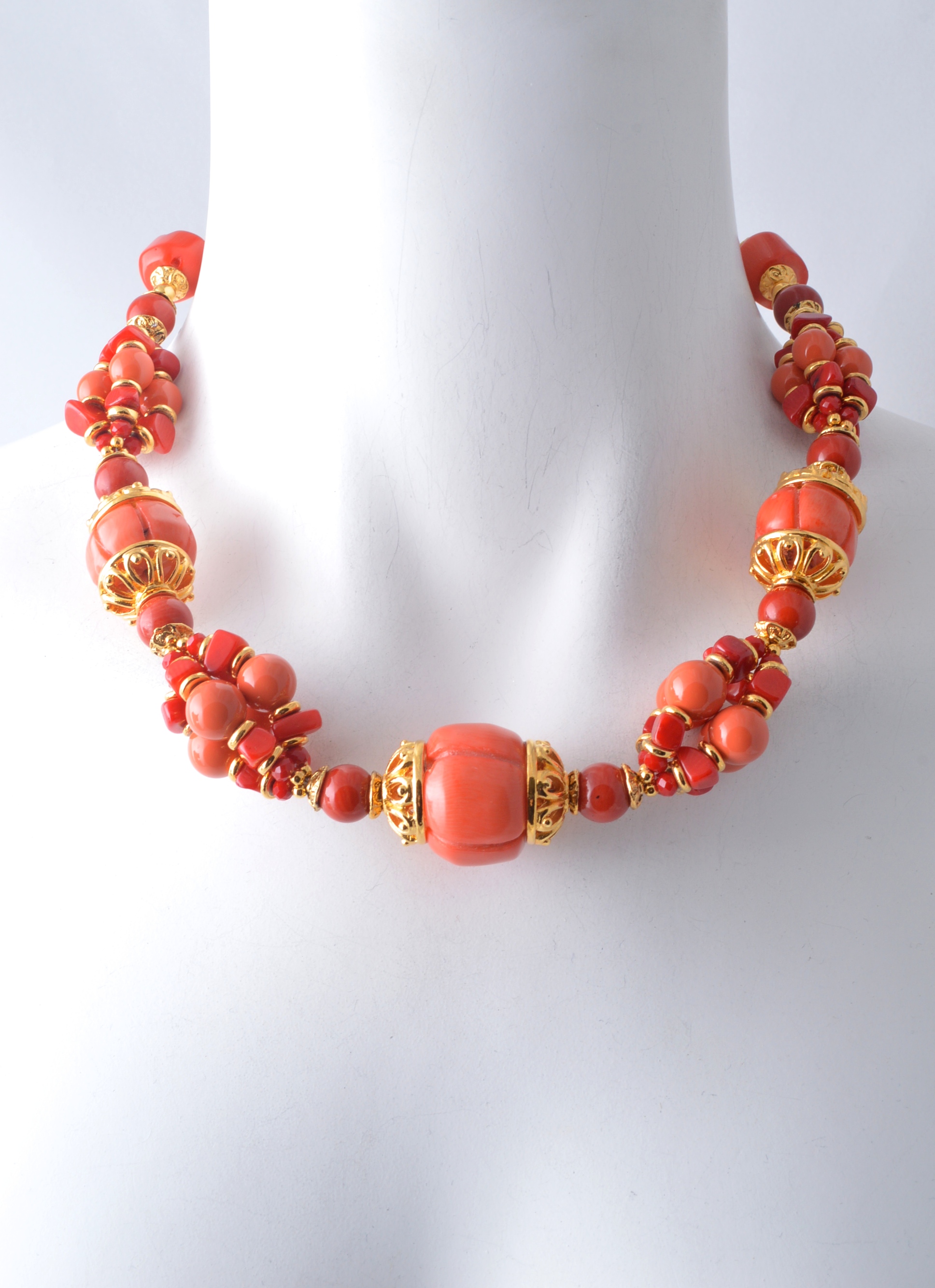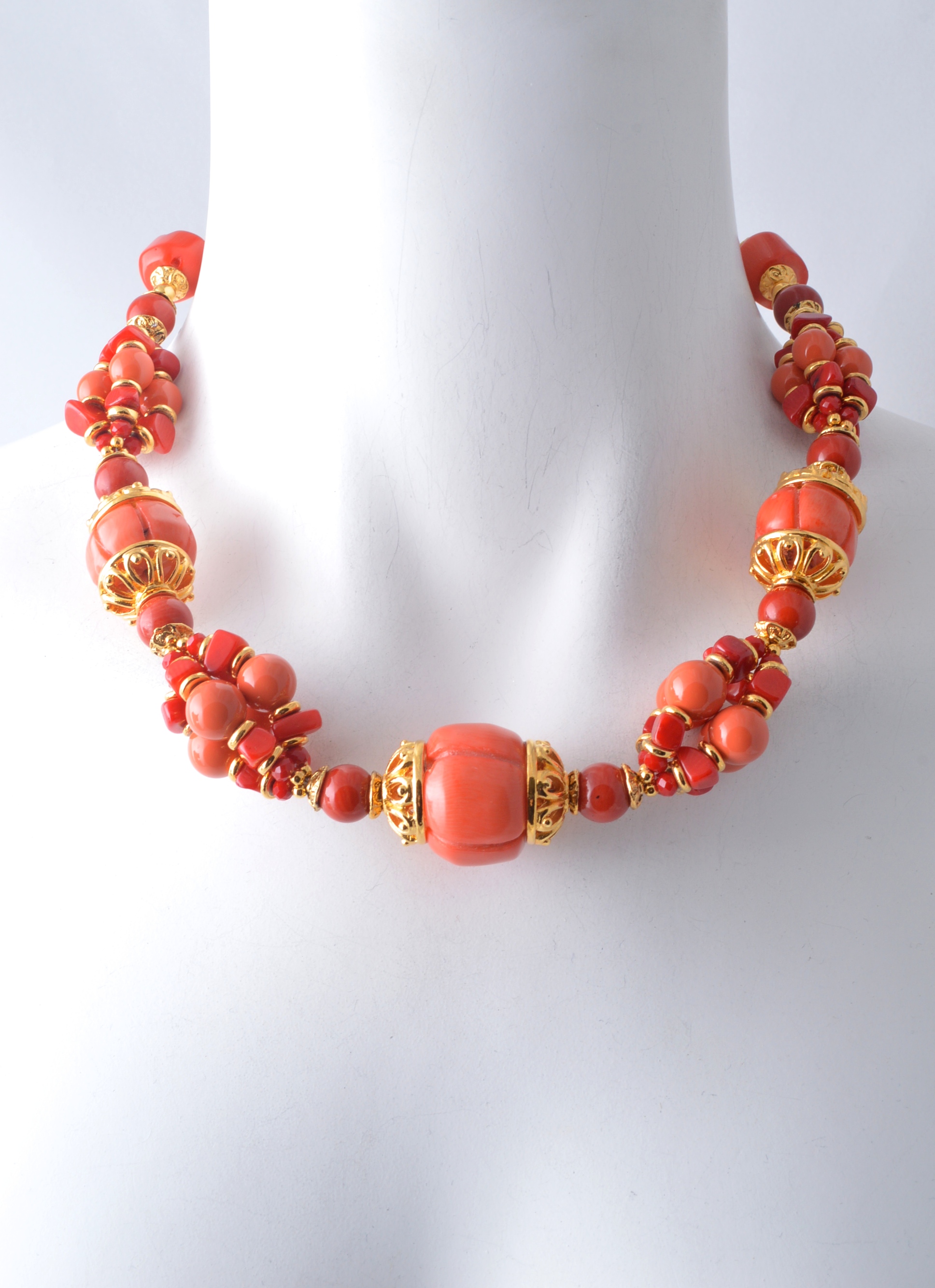 Red and light coral necklace
Genuine branch coral chunky beads capped with 24 karat gold plated hand made ornaments then beaded into 4 strand to create a woven effect while still as a single strand necklace. Red branch coral mixed with small red glass beads for a little shine create an artistic one of a kind look.
24 karat gold plated
Hand crafted in NYC
Item usually ships 2-3 days from order placed
If item is sold out and you are interested in purchasing, please email item description or picture , we can usually make items in 1 week.