Multi strand teal , lavender, abalone and gold chain necklace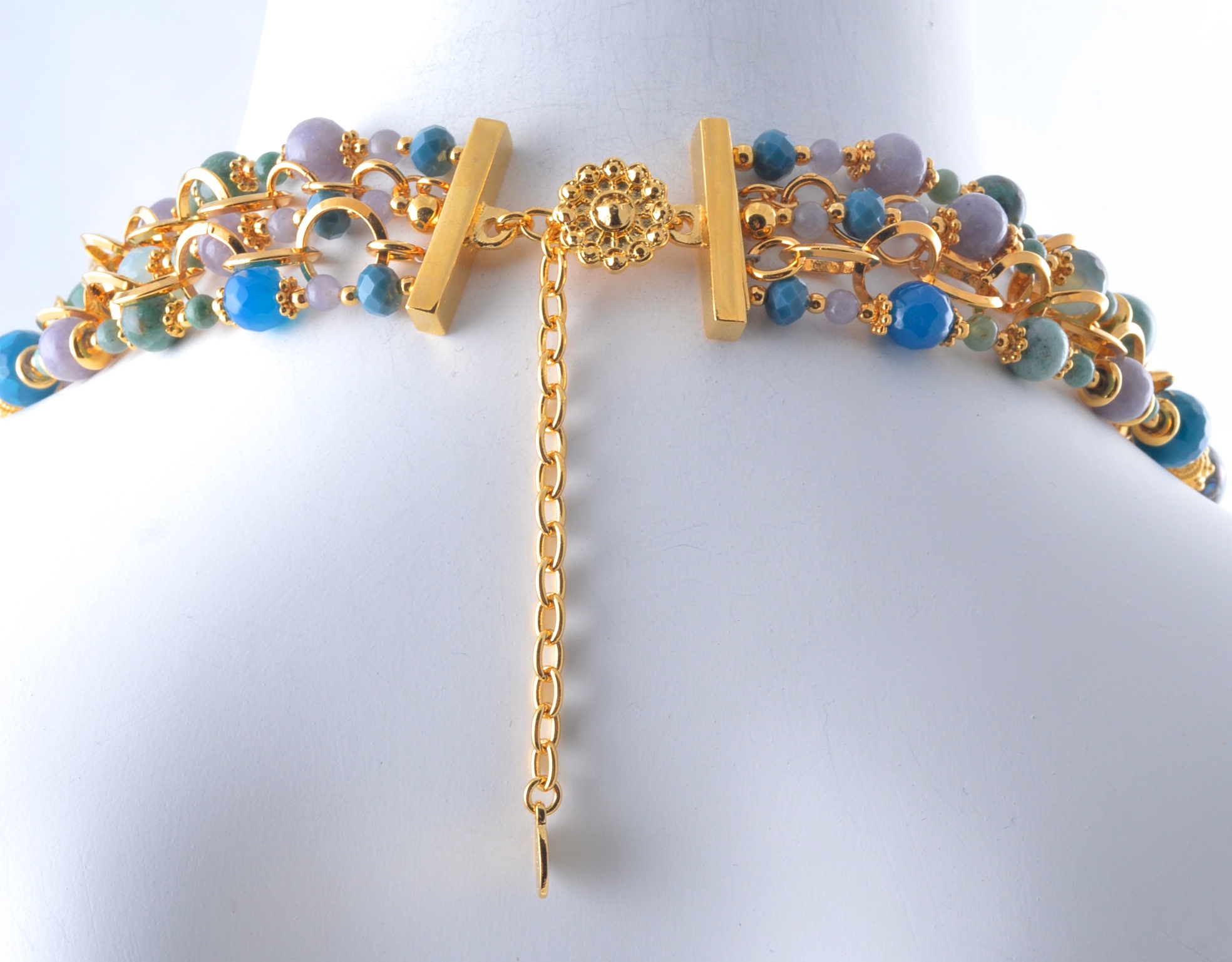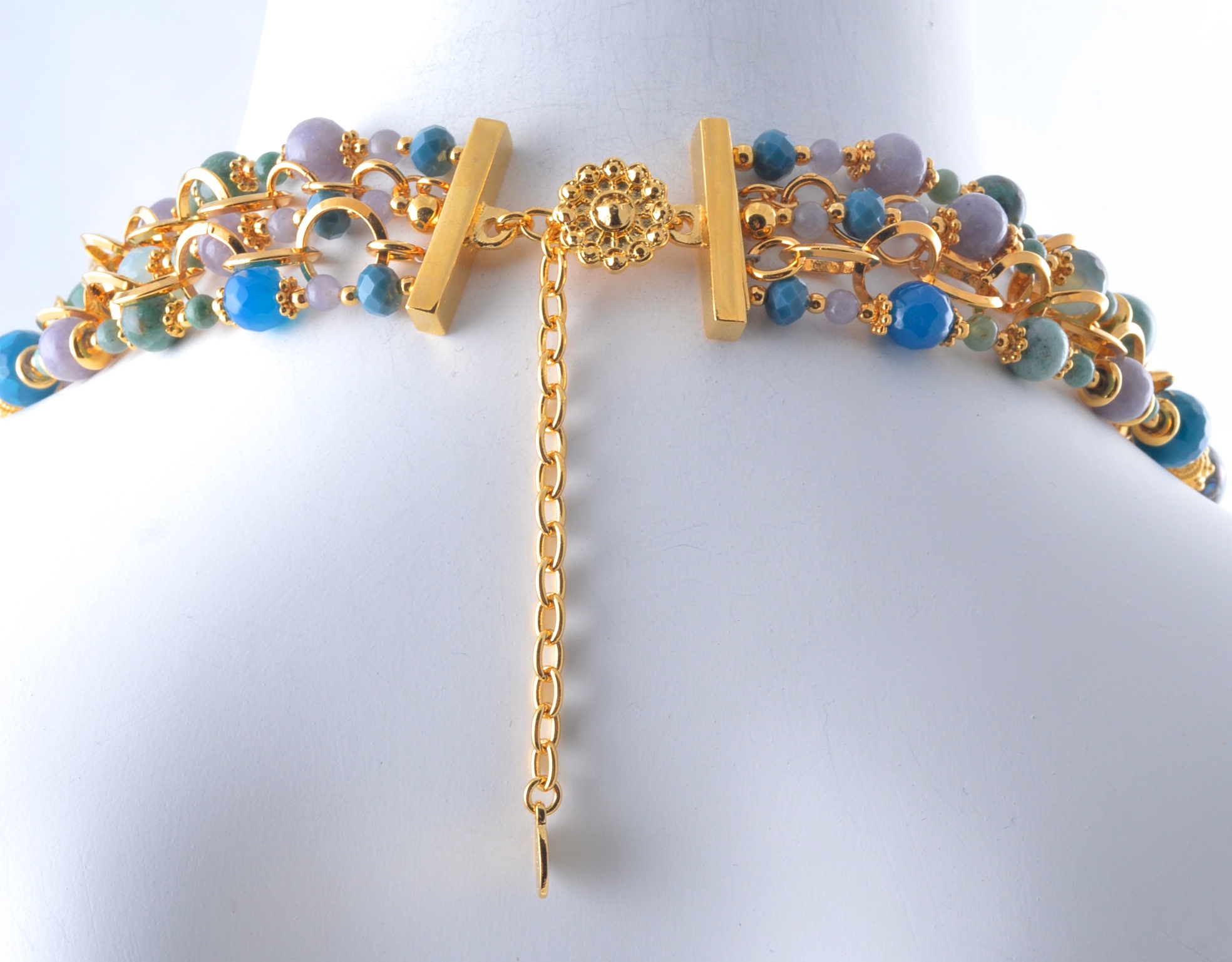 Multi strand teal , lavender, abalone and gold chain necklace
Multi strand necklace made of 24 karat gold plated brass chain with beaded strands of fire agates, green jasper, lavender natural beads and abalone beads. Shortest strand of necklace is 19" with 3" chain extender.
24 karat gold plated
Hand crafted in NYC
If item is sold out and you are interested in purchasing, please email item description or picture , we can usually remake items to restock in 1-2 weeks.