Red coral draped necklace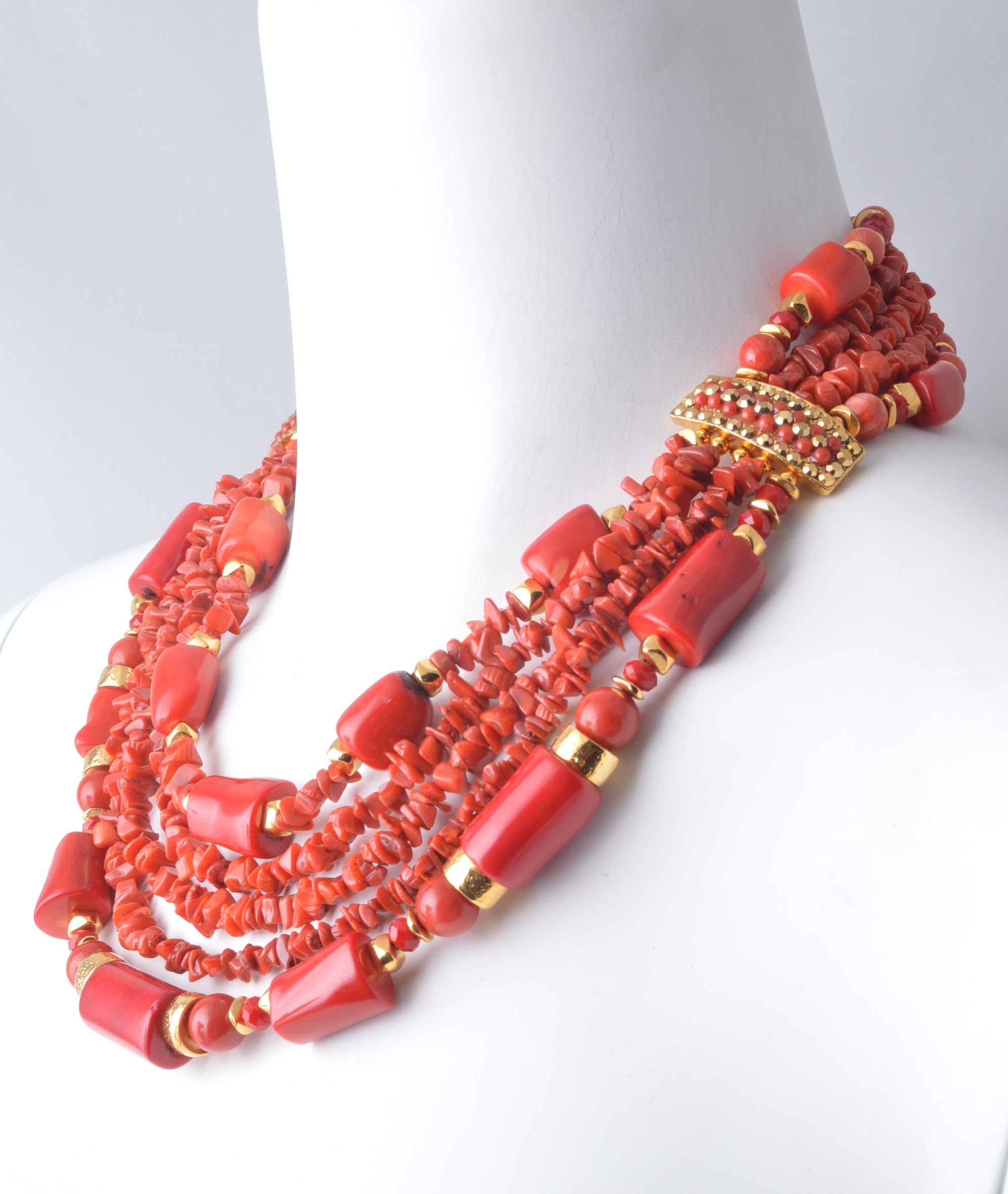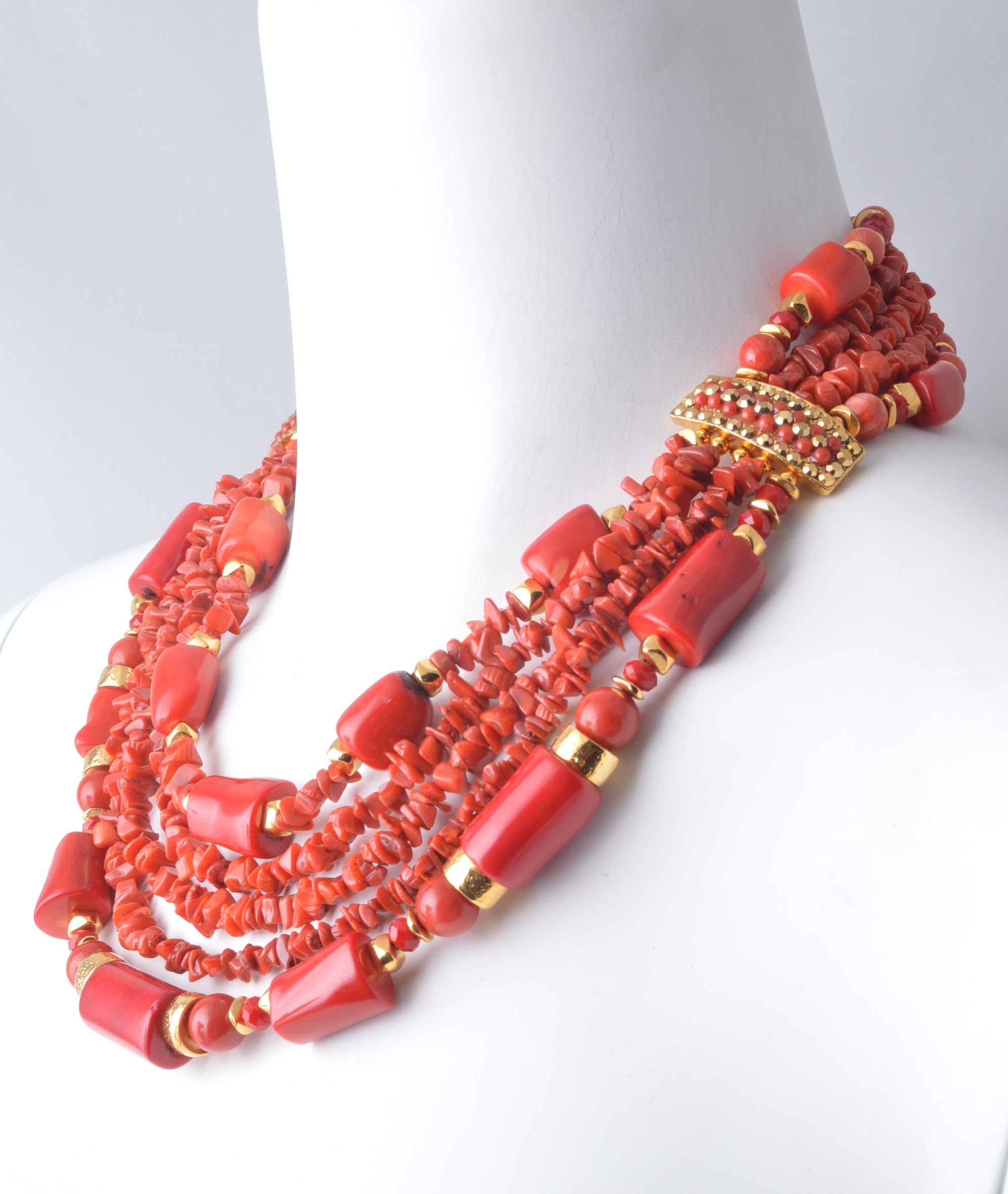 Red coral draped necklace
Red coral draped necklace with side bar ornaments. Necklace has 2 strands of large bamboo coral chunk beads mixed with 24 karat gold plated beads and 3 strands of red coral chip beads nestled between the larger strands. Shortest strand is approximately 19" long with 3" chain extender. Genuine coral beads can be shipped within the U.S. but can not be shipped to China.
24 karat gold plated
Hand crafted in NYC
Item usually ships 2-3 days from order placed
If item is sold out and you are interested in purchasing, please email item description or picture , we can usually make items in 1 week.