Pastel floral & pearl linked bib necklace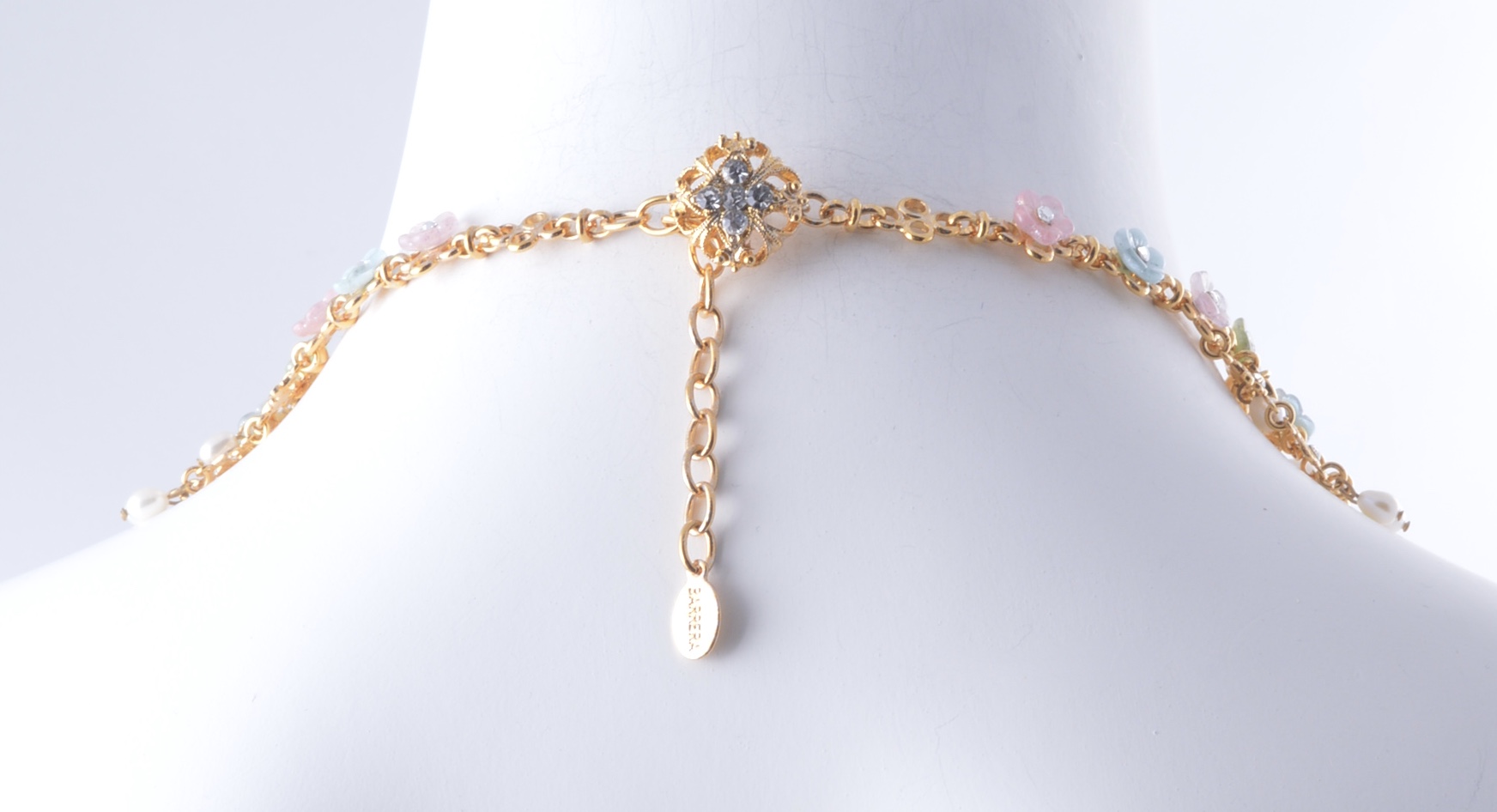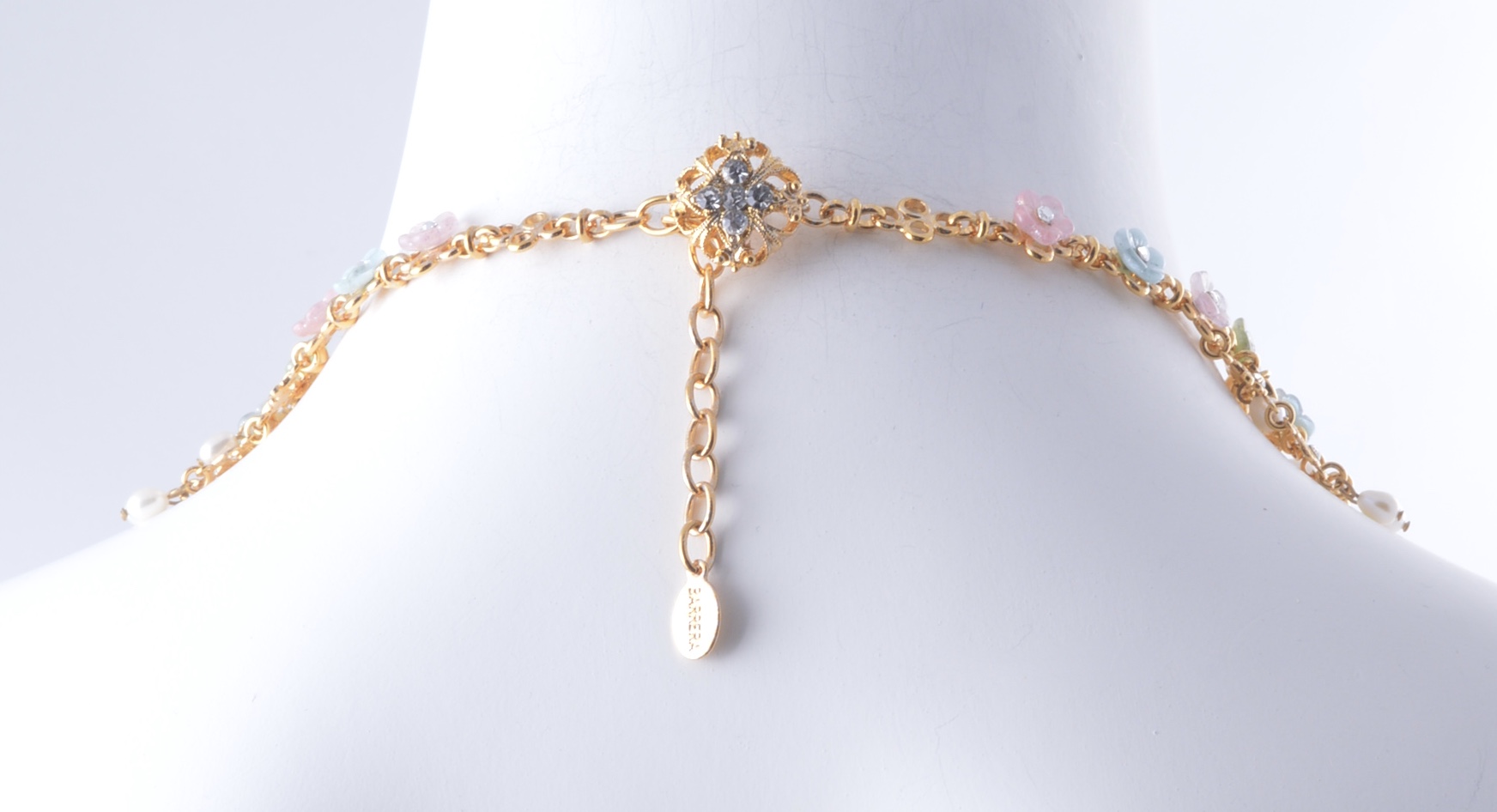 Pastel floral & pearl linked bib necklace
This necklace is a delicate linked web of 24 karat gold plated brass filagrees with a mix of pastel colored glass flowers, bezeled crystal stones and fresh water pearls cascading to create a pastel garden to fill the necklace. Necklace top strand is approx. 15 1/2" and 2" chain extender and 4" H at widest point at center .
24 karat gold plated
Hand crafted in NYC
Item usually ships 2-3 days from order placed
If item is sold out and you are interested in purchasing, please email item description or picture , we can usually make items in 1 week.